Shock Dimension Table
The table below displays the dimensions (in milli-meters) of various shock absorber units.

Click the radio buttons at the front of each row to update the values in the picture. Note: the picture itself does not change, so it is not an actual image of the shock selected.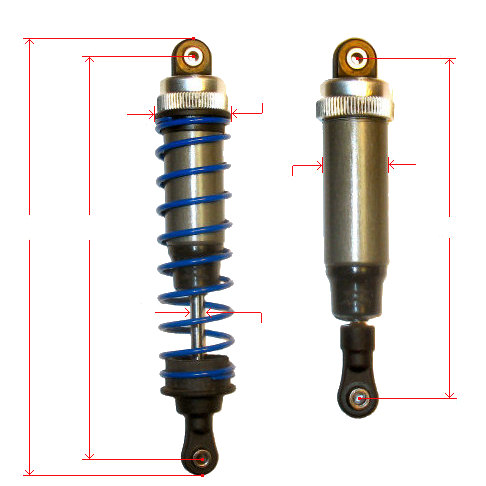 D1
D2
D3
D4
D5
D6